Solas Educational Trust
Established in 1999 by a number of friends with the general purpose of advancing education, with reference in particular to Pakistan. The Trust received Charitable recognition in January 2000 and became a Scottish Charitable Incorporated Organisation in 2014 Since that time our activities have been concentrated in the Chitral District in the Khyber Pakhtunkhwa Province of Pakistan.
The basic philosophy of Solas is that education is the instrument through which inhibiting constraints, such as prejudice, want of vision and lack of inquiring spirit, that frustrate the potential latent in individuals and society, may be relaxed. While we appreciate that the problems experienced by countries like Pakistan are complex, and interrelated, the Trust nevertheless believes that action by individuals and small groups in specific and focused ways can be of value.
The intention of the Trust is therefore to support educational activity, likely to be of a small-scale nature, that encourages a spirit of inquiry and promotes a critical and humane outlook on life. To promote its objectives, Solas may engage in activities such as supporting existing institutions that are facing financial constraints or new initiatives in education on the part of local communities that lack adequate resources. In any project with which it was associated, Solas would hope to play a more involved part than that of being merely a provider of funds.
We hope that you will find the information on these pages informative and we hope that you would wish to support Solas in its activities. Below are some photographs of schools associated with Solas.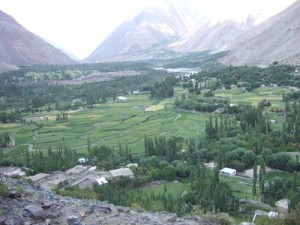 Click here for some roadside Chitrali music.
To contact Solas please use the contact form below.