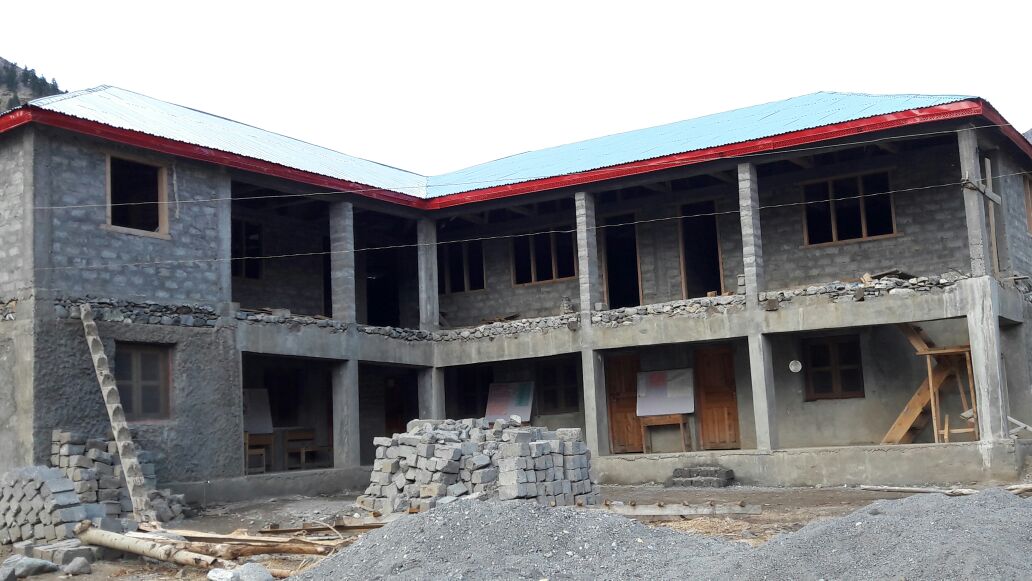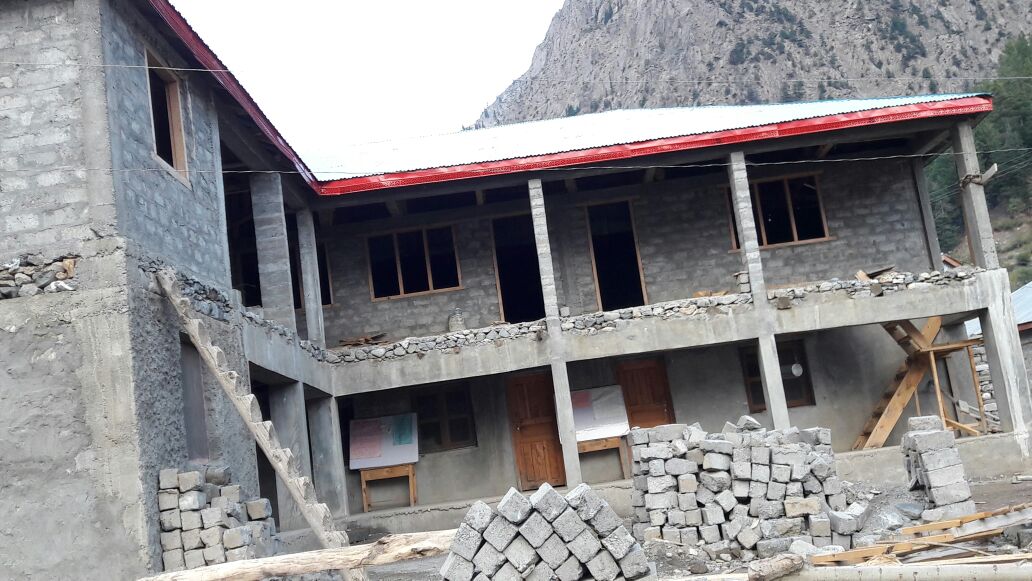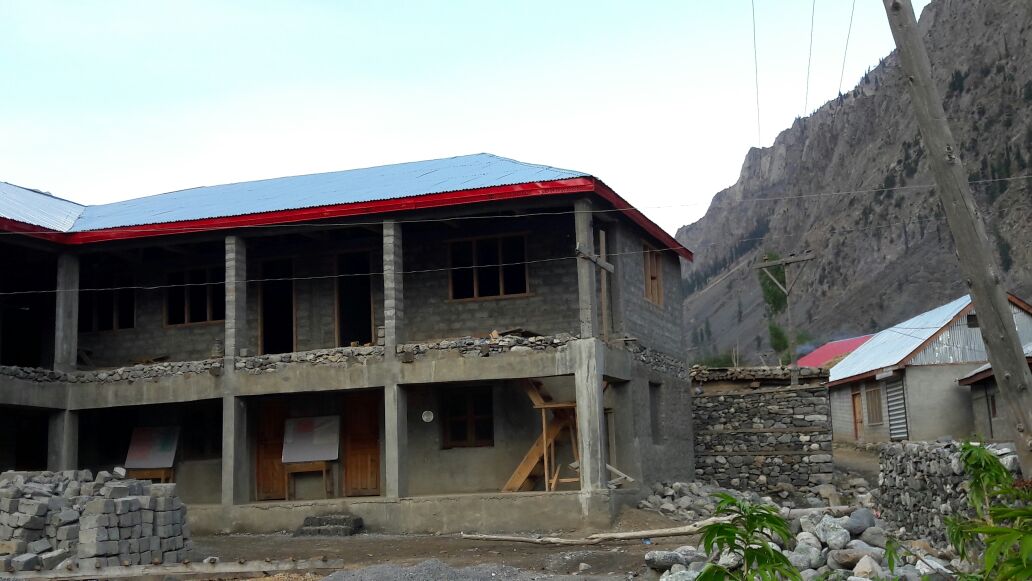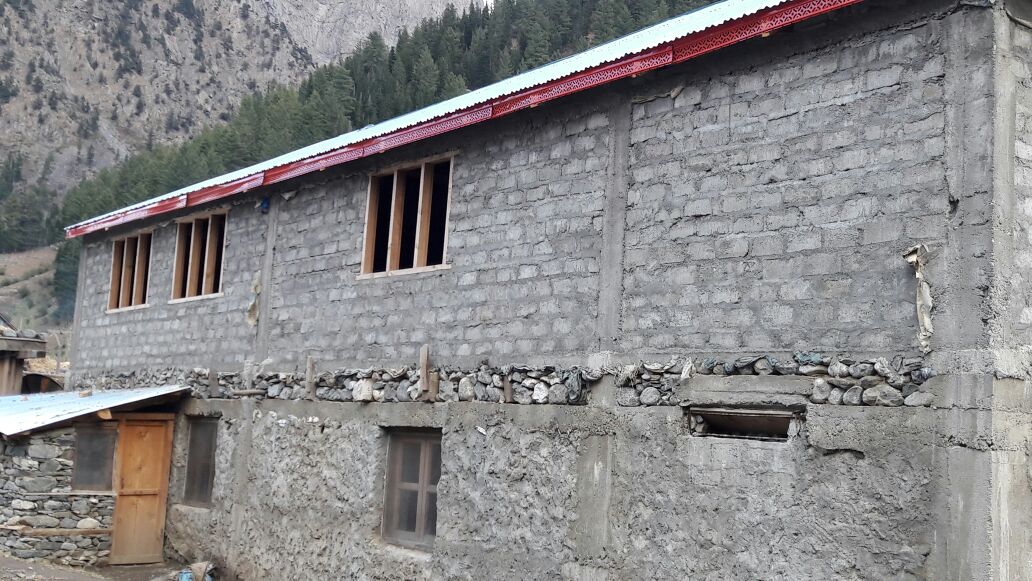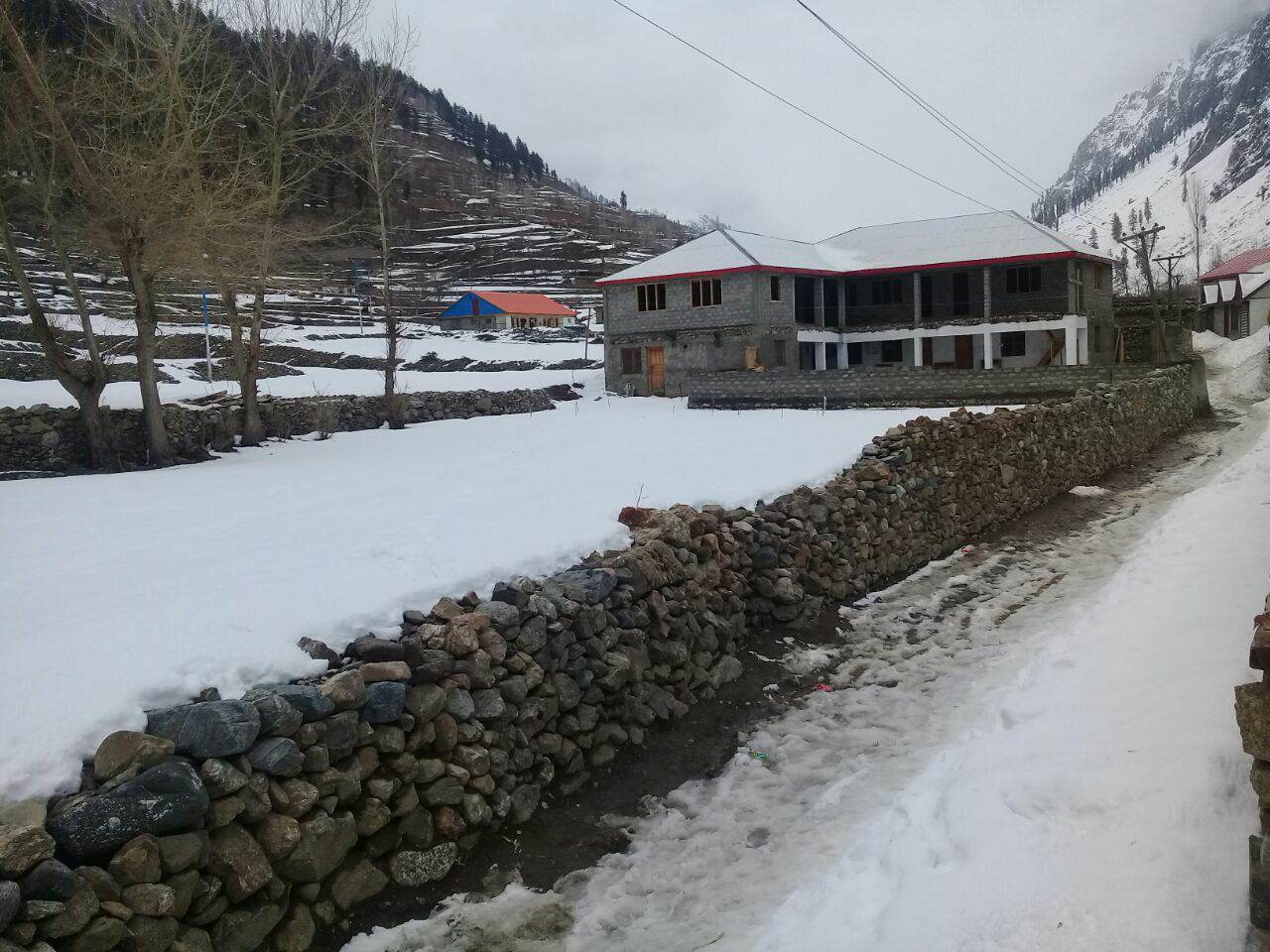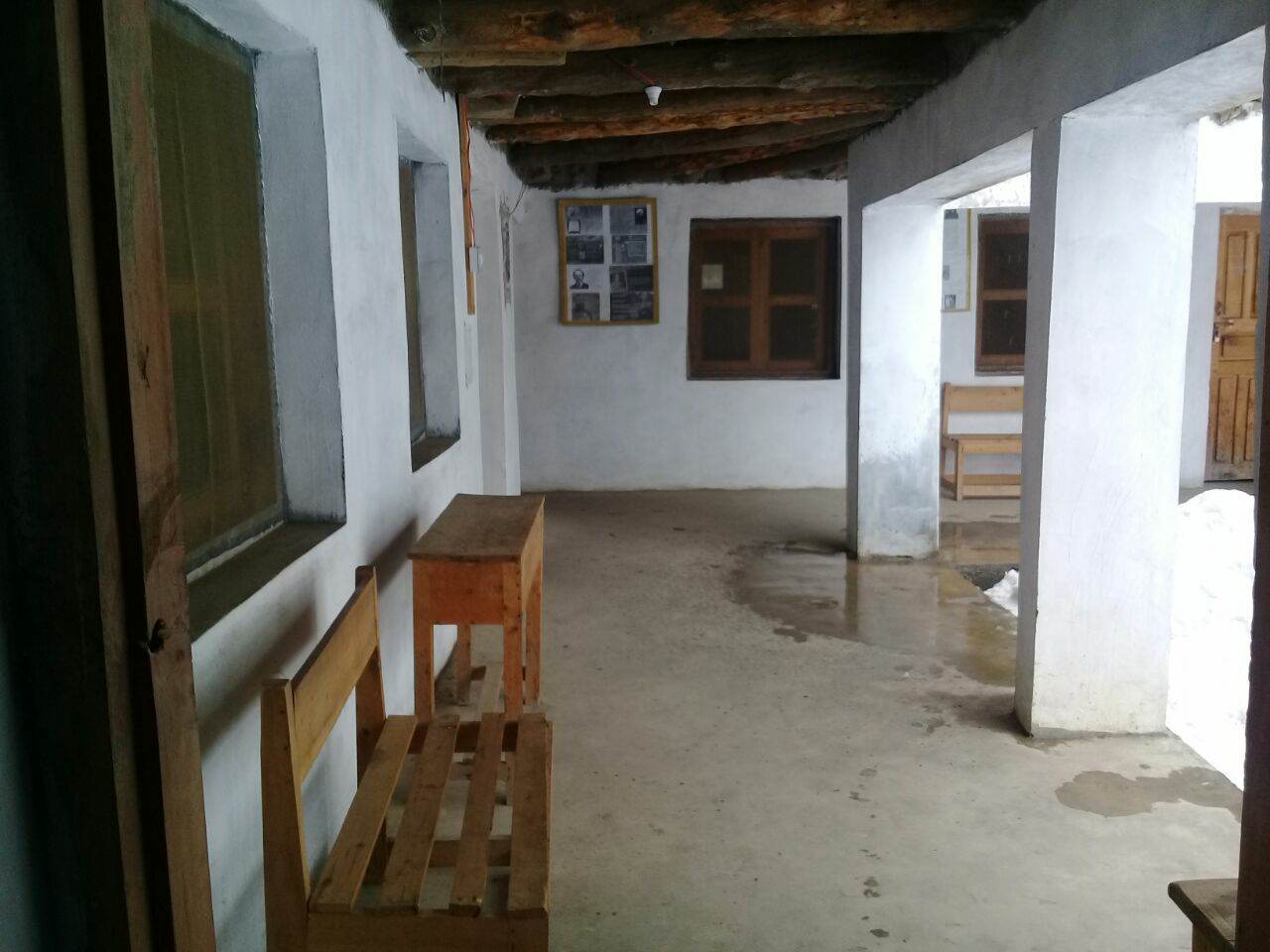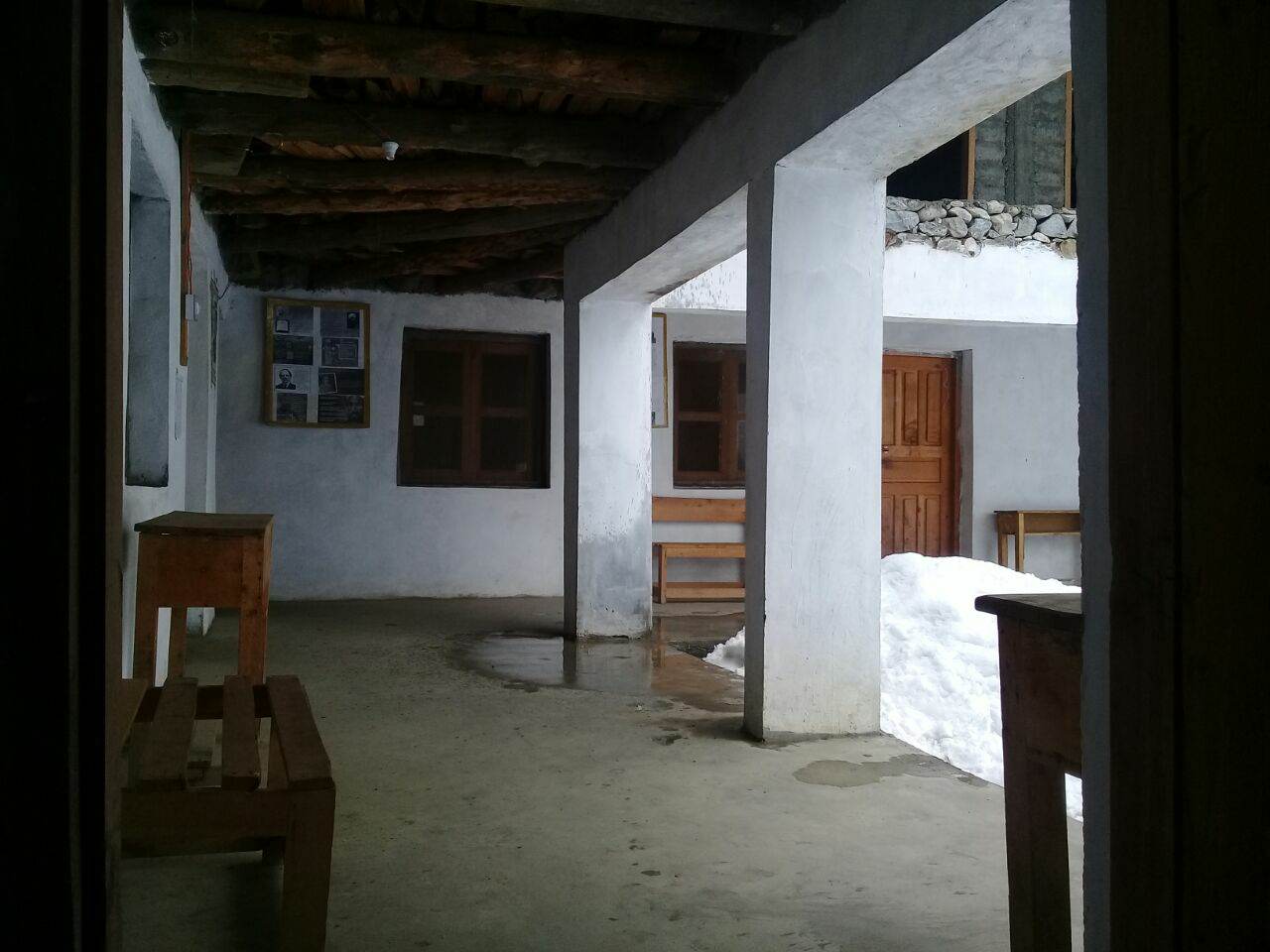 Solas has supported Aseel Forward College with the construction cost and the photographs above show the stages in construction.
Below is a description of the area and the college which was provided by the college.
Madaklasht is a very remote area of the Chitral district, KPK. It is situated at a height of 8500 fts in the last corner of the UC Shishikoh. Its population is round about 4500 people with a total of 500 households. The only income source for the inhabitant of the village is agricultural work in summer season and in winter season most of them move to Karachi for labor work.
There is no college for both boys and girls at the village level and most of students are not able to continue their education after matric. The main reason for it is that they cannot afford the expenditure at the Chitral district level.
Keeping in mind the social and economic condition of the people of our village we decided to open a college to help the underprivileged people of our society. Our organization started working in 2011 with the aim of providing standard education to the people of deprived society in the area who cannot afford to take their children to the city level for education after completing secondary level education. Our fees are subsidized and we also provide scholarships to students on a need cum merit basis. It is the only college in the whole of UC Shishikoh.
Currently the college is running only FSc Pre-Medical for both male and female students. The main reason for not starting other classes is the unavailability of subject teachers and lack of space in the current building.
The college is registered with the Board of Intermediate and Secondary Education Peshawar KPK which is the main body to be registered with.
The current college building is rented and the construction of the final building will be done on another site. The area allocated for the building is on the main road of Dusht, Madaklasht. The college has designed separate toilet facilities for both male and female students. The college is designed and will be composed of rooms on the ground floor and four rooms in the second floor.